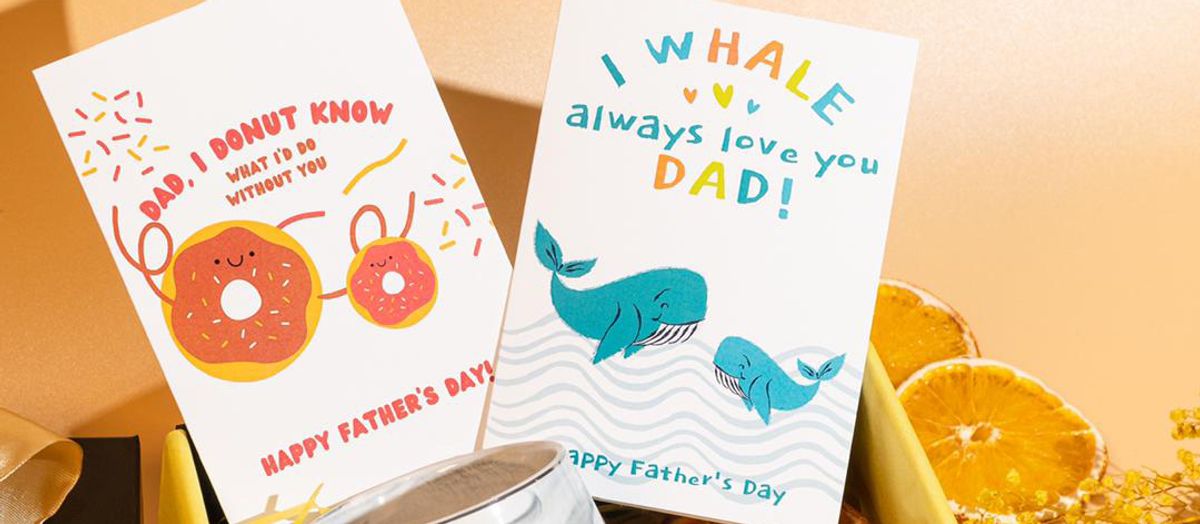 Did you know the first Father's Day was celebrated in June 19, 1910? Coincidentally it is 112 years ago on the same date! However Father's day was only officially celebrated in 1972 when President Nixon officiate it as a national holiday in the US.
Regardless of whether Mother's Day or Father's Day came first. We can all agree that father everywhere deserves to be equally appreciated. However there comes a problem on what gifts to get for Father's Day. Afterall, Mother's Day seems a bit more popular these days compared to Father's Day.

If you're still looking, here are some gifts from MessengerCo that you can consider!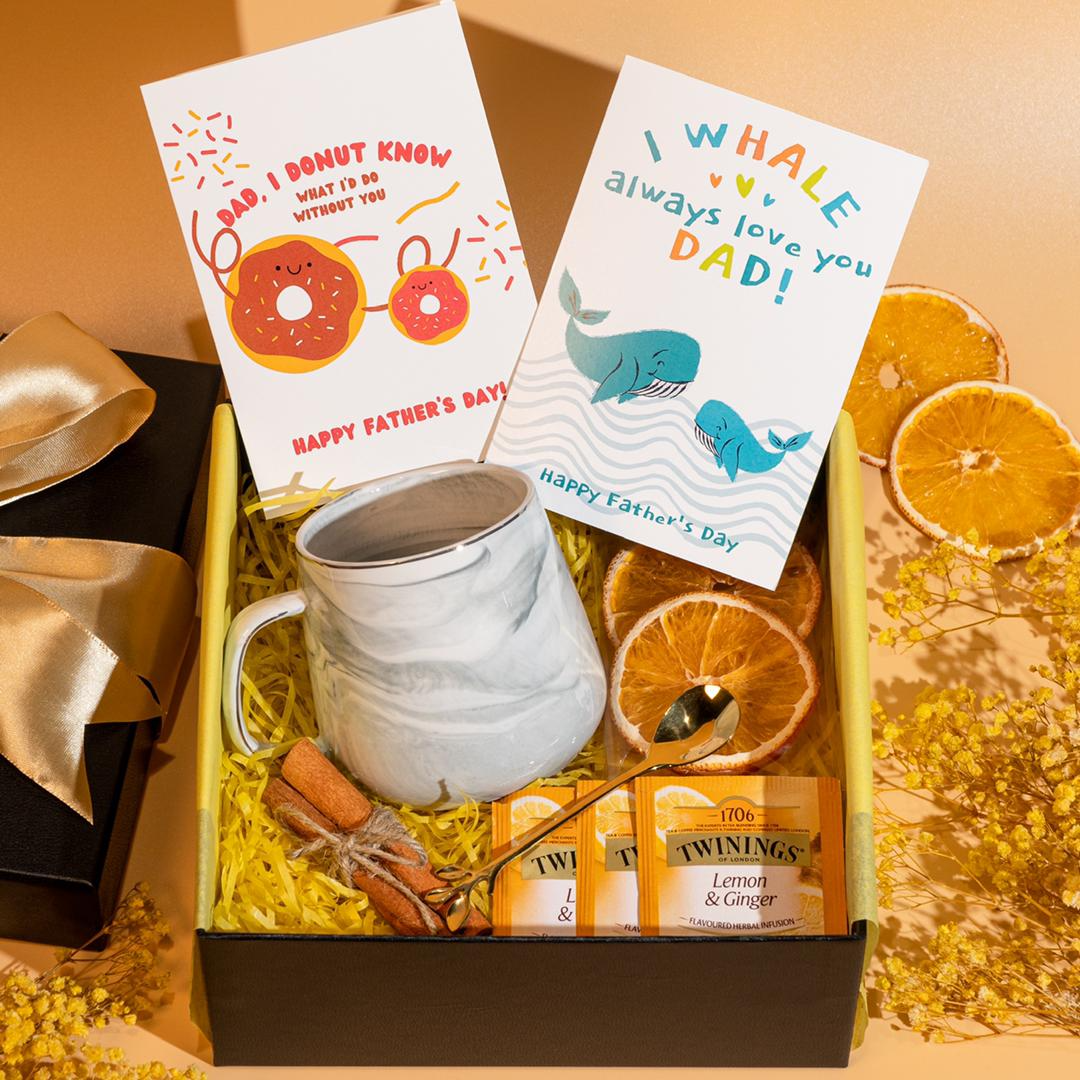 Positivitea Box (Father's Day Edition)
If your dad is more of a tea person you can certainly consider the Positivi-tea Box. it comes with a nice marble mug that you can customize with either your dad's name or "Best Dad Ever!". There's Twinning's Lemon & Ginger tea and also a golden spoon that you can stir the tea with. For a different change of pace, your dad can add either dried orange slices or cinnamon sticks. Depending on his mood. Or he can just add them both. We won't judge. 😉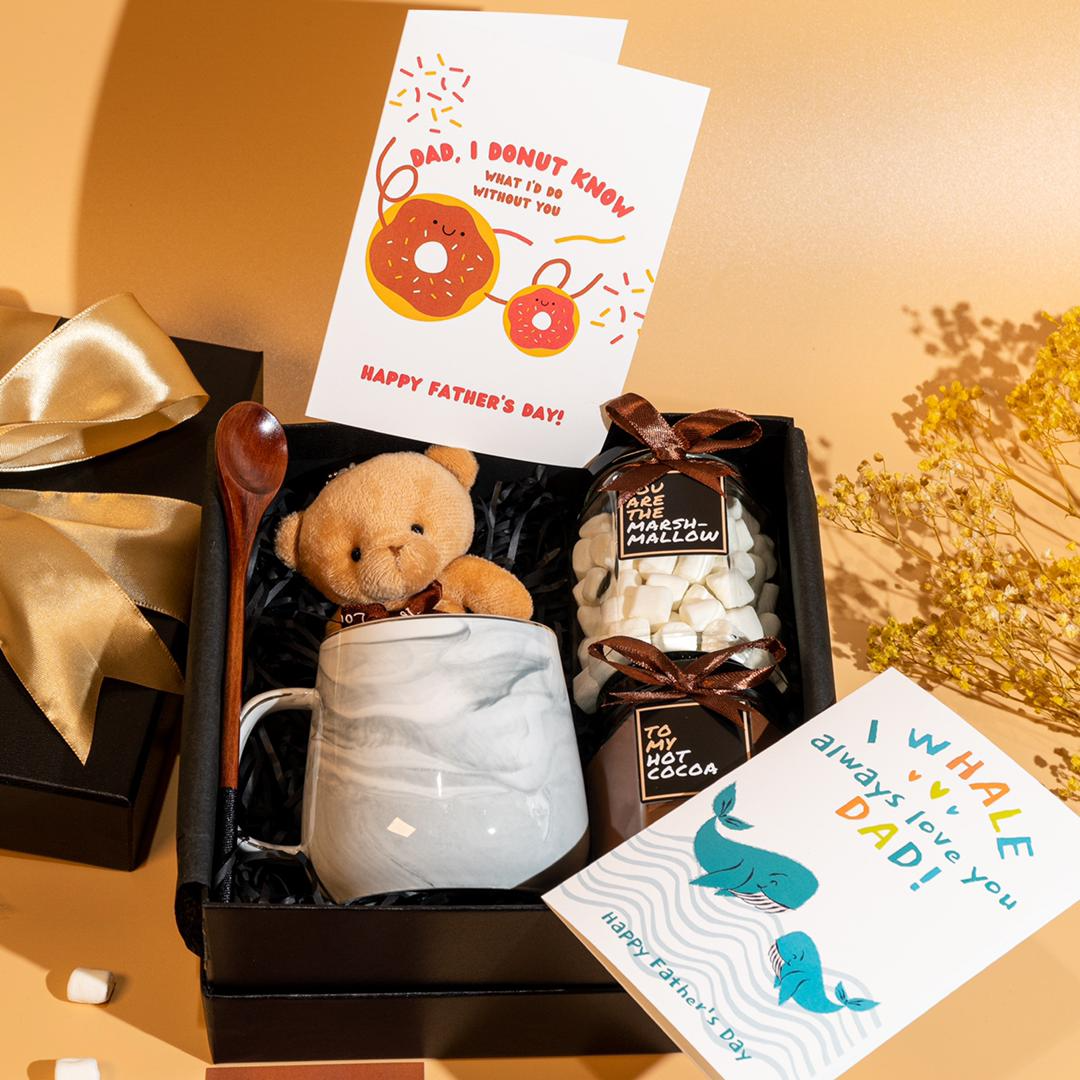 If tea isn't your dad's thing, perhaps you can try the Hot Cocoa Box. It also comes with a customizable mug and a cute bear to remind your dad how bear-ry cute he is. It also comes with a long wooden spoon to scoop the cocoa powder into the mug and stir it after. Add the mini marshmallows after you've prepared the hot cocoa for some hot and chewy goodness.
Cards
There are 2 cards that you'll be able to choose from. We have the "I Donut Know" card to tell your dad what you would have done with him in your life. Then we have the "Whale" card just to tell your dad that you "Whale" always love him.

No matter what boxes or cards you choose, we "Whale" always be here to convey your messages and love to your fathers. So do check our store today if you'd like to send one to your dad soon or if you have other boxes that you prefer to send to your dad!