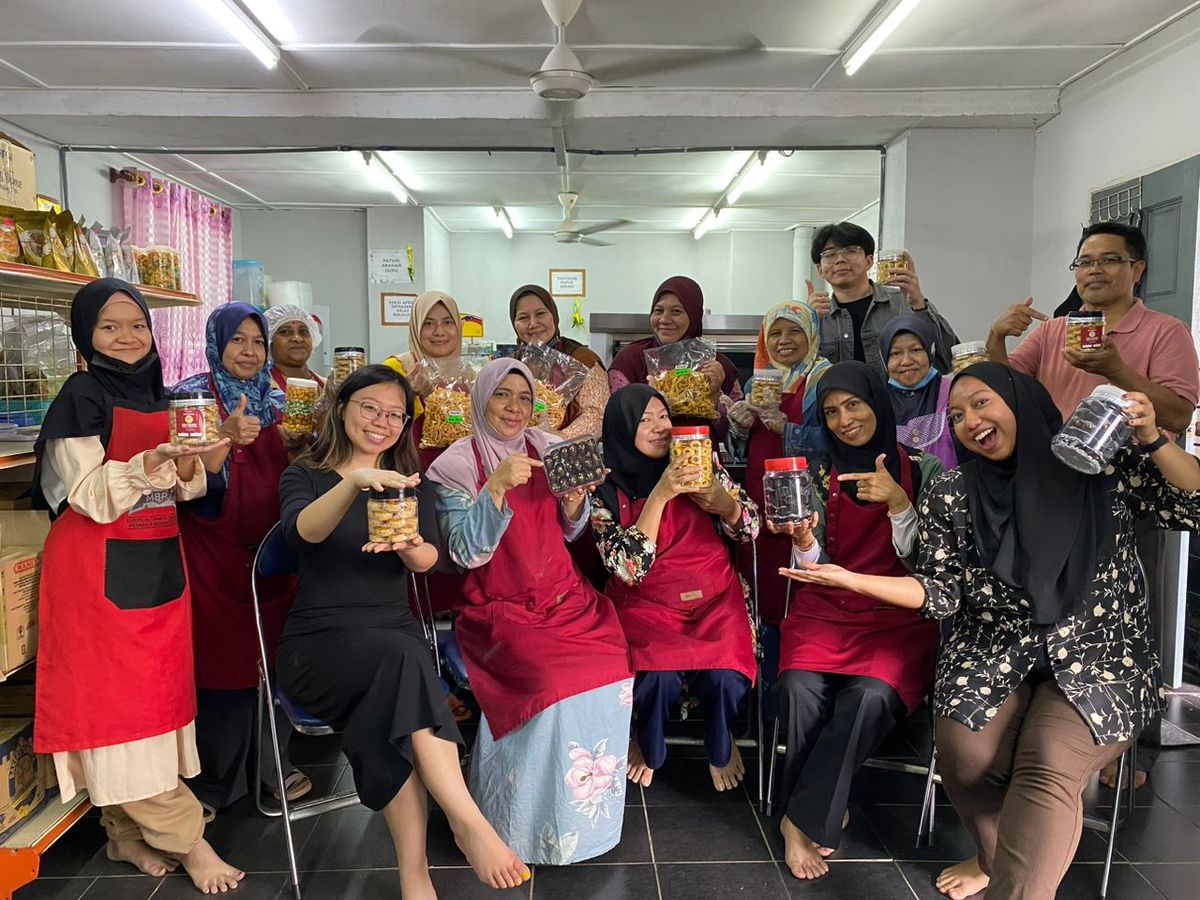 MessengerCo and Kemas PKKL Community had come together through a collaboration that had given a lot of lessons and meaningful impact on both of the parties involved. The collaboration consist of coming together to curate a special seasonal gift set which was named the Mulia Raya Gift Set. The Kemas PKKL B40 mother contributed their skills in baking delectable Raya cookies such as Almond London, Makmur, and Mazola cookies, and making them as part of the Messenger Raya Collection Gift Set 2023.
Kemas PKKL is an amazing community in how they uplift and embrace the B40 mother and housewives. Their activities such as selling Raya cookies, frozen foods, and catering services are showing how they can generate extra income. The community also helps them to feel like they belong in the community. The tight-knit relationship among the Kemas PKKL members is truly remarkable and admirable. Their perseverance and passion in pushing forward to improve their lives is something that we can all learn from and strive towards.
I think it's safe to say that this collaboration is a win-win situation for everyone involved. Through the event, they are also able to grow themselves personally. They have expressed that through collaboration, they can improve their self-assurance in their work and also help them to gain more self-confidence. The event is not only a great opportunity for personal growth, but it also helps the B40 mother gain more exposure for their product. Through collaboration, we could see how both parties can help each other grow and learn.
"From a shy housewife, now we dare to move forward and speak up. We feel confident with what we're doing."
"Daripada suri rumah yang pemalu, sekarang dah berani ke depan untuk berucap. Kita rasa konfiden dengan apa yang kita buat."
It was an irreplaceable experience and a meaningful collaboration with the Kemas PKKL Community. This kind of collaboration is something that we are looking forward to as we grow as a business that aims to leave an impact on society.

CLICK HERE TO WATCH KEMAS PKKL VIDEO